New Year, New Protections for Prospective Employees in New York
Posted on: November 20, 2019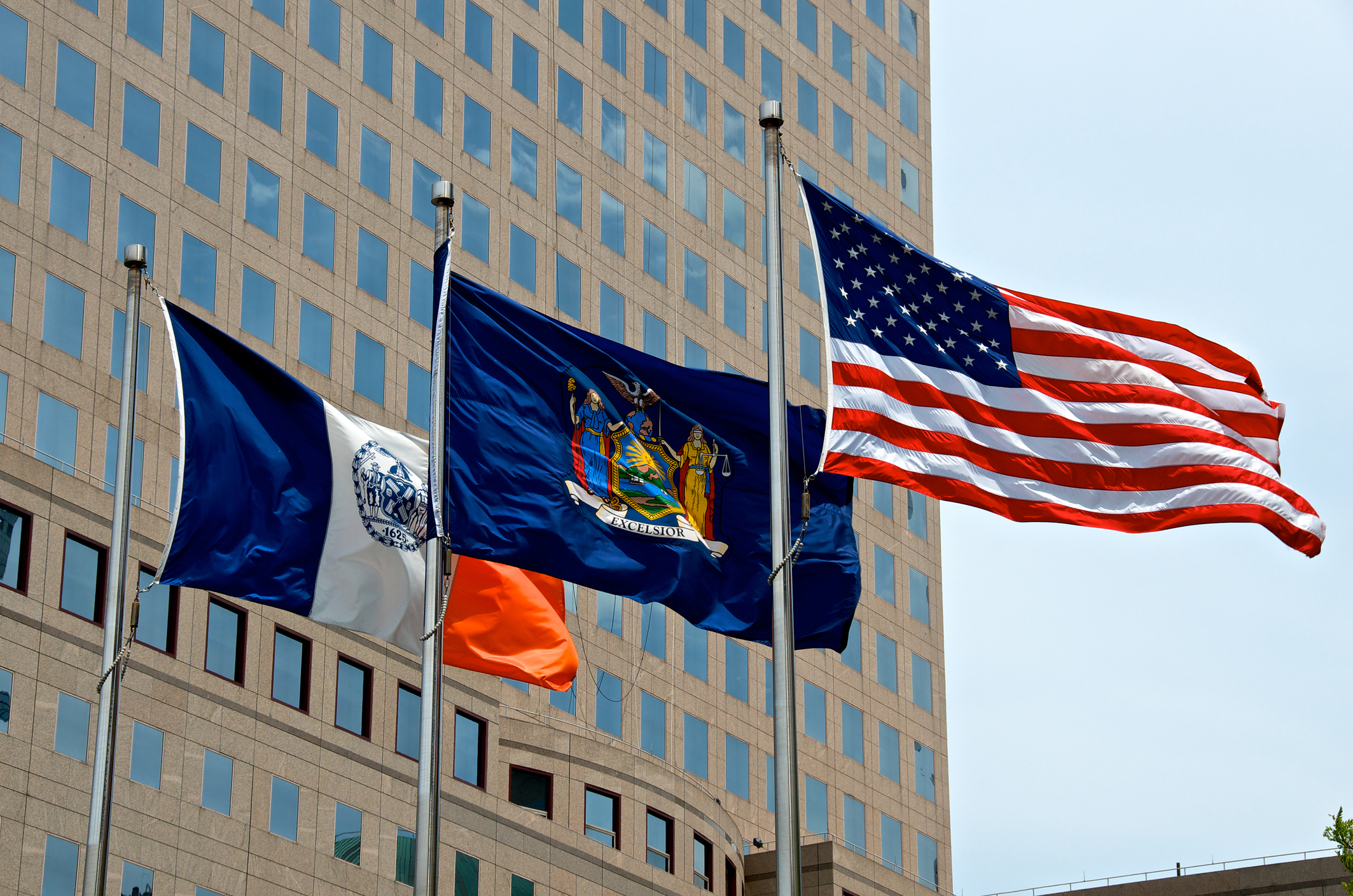 As one year ends, another begins. And as New York employers turn the page on another busy year in labor and employment legislation, they should be mindful of several new laws set to become effective in 2020. The new laws will require additional compliance efforts, making the end of the year a good time for a thorough review of payroll and hiring practices.
Minimum Wage Increase(s)
New York employers should be prepared for impending increases to the minimum wage set to become effective on December 31, 2019. The increases vary depending upon an employer's size and location. For example, beginning on December 31, 2019, all New York City employers, regardless of size, will be required to pay all employees at least $15.00 per hour, a $1.50 increase from the City's 2019 minimum wage. Employers in Long Island and Westchester County will see the minimum wage increase from $12.00 per hour to $13.00 per hour. The minimum wage for the remainder of New York State will increase from $11.10 to $11.80 per hour.
With the coming changes, employers should continue to be mindful of New York's Wage Theft Prevention Act (WTPA). The WTPA provides that New York employers must provide a "Notice of Pay" form, more commonly referred to as "wage notices," to all employees at the time of hire and upon a change in their rate of pay. The New York Department of Labor has made sample forms available on its website and has opined that certain employers need not provide updated wage notices so long as the updated wage is reflected in the employee's next pay stub. Employers in the hospitality industry, however, must provide updated wage notices. If required, the employer must provide the updated wage notices by December 24, 2019.
Existing New York law provides a private cause of action for affected employees, and entitles a successful employee to recover his or her attorneys' fees. Under the law, New York employers who fail to provide initial or updated wage notices to employees are liable for $50 per day for a violation, up to a maximum of $5,000 per employee. Thus, a seemingly insignificant oversight could cost employers tens of thousands of dollars if the same mistake is made as to multiple employees.
In order to avoid potential liability, employers should perform internal audits to ensure that wage notices have previously been provided to all current employees, while those employers which outsource their human resources or payroll processes should determine whether the outside organizations are providing and updating the notices. Employers in the hospitality industry should immediately undertake efforts to prepare updated wage notices for all employees who will be affected by the minimum wage increase.
Salary History Inquiry Ban
Beginning on January 6, 2020, New York employers will be prohibited from requesting, requiring, or relying on wage or salary history from applicants or current employees seeking employment, continued employment, or promotion. While employers with employees in New York City are already subject to the City's Salary History Ban, the New York State law provides greater restrictions in some respects. For one, it applies to current employees seeking promotions or transfers while the City law does not. However, unlike the State law, the City law prohibits employers from searching publicly available records to obtain an applicant's salary history.
The ban prohibits employers from relying on an individual's salary history in determining whether to offer employment or in determining an individual's wages or salary. Notwithstanding this general ban, current or prospective employees may "voluntarily, and without prompting" disclose or verify salary history for the purposes of negotiating salary with employers. As is the case under the City law, New York employers may only confirm an individual's salary history if an offer of employment with compensation terms has already been made and the individual provides his or her salary history in response to support a higher salary than was offered.
In preparation for enactment of the ban, employers should review their existing applications and other onboarding materials, as well as their hiring practices, to eliminate all pre-offer questions regarding salary history. The salary history ban should also be reviewed with human resources personnel and all individuals responsible for recruiting, interviewing, hiring, and promoting employees to avoid potential violations. Additionally, employers using outside background check companies should confirm that the companies have practices in place to avoid running afoul of the new State law.
New York City Ban on Pre-Employment Marijuana Testing
Beginning May 10, 2020, many New York City employers will no longer be able to test job applicants for marijuana, or THC – the psychoactive ingredient in marijuana – based on an amendment to the New York City Human Rights Law. The law was the first of its kind to be passed in the United States.
The law does exclude several types of applicants, including those for law enforcement jobs; those requiring a commercial driver's license; certain construction and maintenance positions; teachers or day care center employees; any job requiring the care or supervision of patients in a medical, nursing home, or group care facility; and any job having the potential to significantly impact the health or safety of employees or members of the public. Applicants may also be tested where required by collective bargaining agreements, federal or state statutes, federal contracts or grants, and if required by the United States Department of Transportation.
As is often the case, it is expected that New York City will offer guidance in the form of additional guidelines prior to the marijuana testing ban becoming effective. Until that guidance is forthcoming, New York City employers should consider revising their drug testing policies, job applications, and other onboarding materials in advance of the ban's implementation. Further, employers with agreements in place with drug testing vendors should determine whether or not the vendors are able to exclude marijuana from the tests.
Conclusion
While New York employers likely do not yet have updating their onboarding and payroll practices at the top of their list of New Year's resolutions, now would be a good time for a comprehensive review of onboarding policies and practices. In view of the changes soon to become effective, employers will find a review and update of their onboarding and payroll practices to be a worthwhile investment.