Enforcing Safety Measures While Maintaining Compliance with Title III of the Americans with Disabilities Act: Four Considerations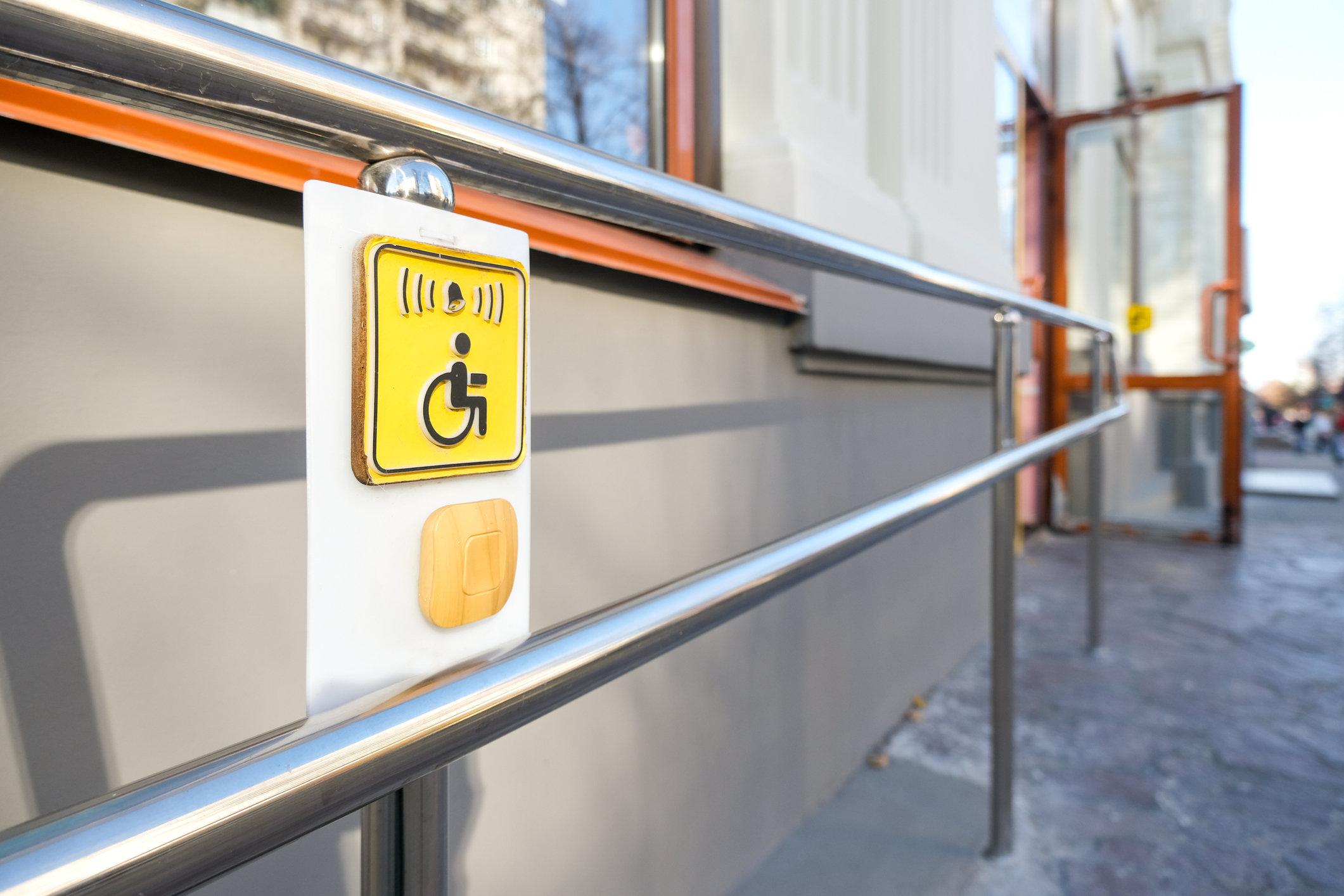 By: Brianna Flores
Title III of the Americans with Disabilities Act (ADA) prohibits discrimination on the basis of disability "in the full and equal enjoyment of the goods, services, facilities, privileges, advantages, or accommodations of any place of public accommodation." Notably, this prohibition applies to both the built environment and to the policies and procedures affecting how a business provides goods and services to its customers. Similar laws exist in many states and localities. As businesses adjust their policies and procedures to maximize employee and customer health, business owners must remain mindful of their obligations under the ADA. This post summarizes four considerations.
1. Customer Screening
The ADA prohibits businesses from imposing eligibility criteria that screen out (or tend to screen out) individuals with disabilities from fully and equally enjoying any goods, services, privileges, advantages, or accommodations unless the business can show that such criteria are necessary for the provision of the goods, services, privileges, advantages, or accommodations. Businesses may impose legitimate safety requirements necessary for safe operation. Such requirements must be based on real risks. Mere speculation, stereotypes, and generalizations about individuals with disabilities are insufficient. Accordingly, businesses planning to engage in customer screening (such as temperature checks) must thoughtfully establish the need for proposed safety requirements and be prepared to defend the same.
2. Face Masks & Communication
The ADA requires businesses to take steps necessary to communicate effectively with customers with disabilities. As mask-wearing becomes the norm, business owners should take proactive steps to identify and implement practical solutions to challenges arising from mask-wearing among employees, which directly impact customers who rely on lip-reading or tactile sign language to communicate. Exactly which types of auxiliary aids a business must provide to ensure effective communication will vary in accordance with the length and complexity of the communication involved.
3. Customer Assistance
Generally speaking, employees of public accommodations must provide assistance to customers with disabilities as needed to ensure equal access to goods, services, privileges, or accommodations. Businesses should encourage customer-facing employees to continue providing such assistance while adhering to social distancing guidelines. In providing effective assistance, it is essential that employees be trained to anticipate situations where assistance is appropriate without waiting to be asked.
4. Website Accessibility
Beyond the foregoing, as customers shift their practices from "in store" to "online," it is very important to consider the degree to which a business' websites meet accessibility standards. As stay-at-home orders throughout the country are in various stages of being lifted or relaxed, and with many customers having grown more comfortable with the idea of online purchasing as a substitute for in-store experiences, greater demands will be placed upon retailers and service providers to expand the goods and services offered through their websites. Websites with inaccessible components run afoul of Title III. Businesses should ensure their websites are accessible to all customers including those with disabilities. The Web Content Accessibility Guidelines have been adopted by courts and federal agencies to determine whether a website is ADA compliant.

To learn more about ADA compliance, visit our ADA Compliance & Defense Practice page to find an attorney in your area.