CBD in the Workplace & Potential Changes to Kentucky Law
Posted on: March 03, 2020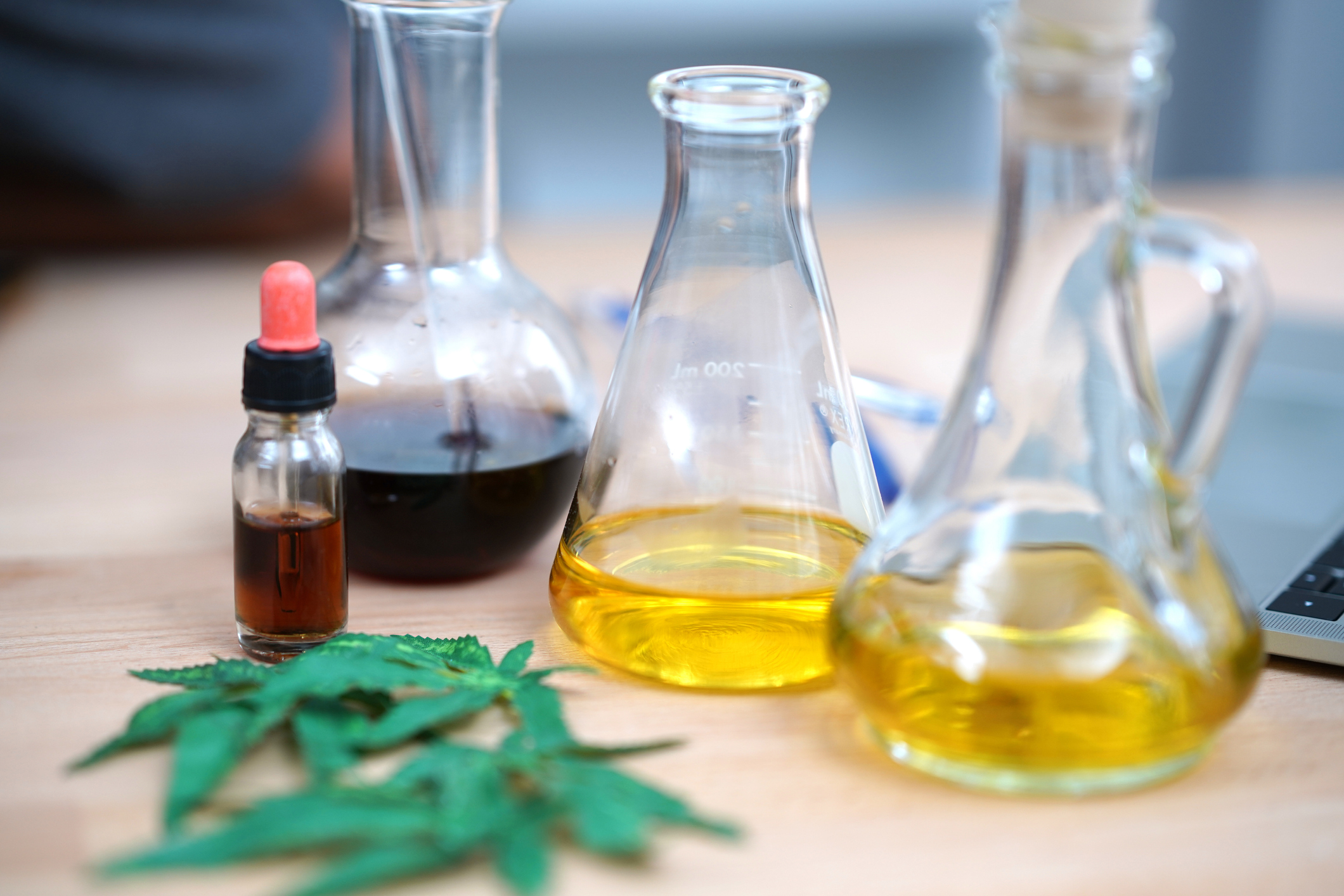 By: Kate L. Kennedy
Cannabidiol (CBD) has become widely popular and available, even being sold at local grocery stores. Proponents of CBD tout its benefits in treating a wide variety of symptoms, including anxiety, inflammation, and insomnia. But can the use of CBD get an employee fired? The answer in Kentucky, at least for now, is "yes."
CBD is drawn from the flower of the hemp plant. Both hemp and marijuana come from the same plant, cannabis sativa. The difference between hemp and marijuana is in the amount of tetrahydrocannabinol (THC). The Agriculture Act of 2014 provides that hemp may contain up to 0.3% THC. Marijuana, which contains more than 0.3% THC, can induce psychotropic or euphoric effects on the user.
Compared to other states, marijuana laws in Kentucky are stringent, even for qualified medical patients. However, in 2017 the state's legislature afforded statewide legal status for the consumption and retail sale of CBD products. Under state law, as long as CBD is derived from industrial hemp and less than 0.3% THC, it is legal to own CBD oil in Kentucky. In 2018, the federal government has followed suit and legalized industrial hemp at the federal level.
Will CBD show up on a drug test?
There is research to suggest that false positives can occur in drug testing for marijuana with an employee who only uses legal CBD products. This raises concerns for both employees and employers. Thus, in Kentucky, there have been recent efforts to address those concerns in the legislature.
In 2019, Kentucky Senate Bill 83, known as "Shauna's Law," attempted to address the recent emergence of CBD usage in honor of Shauna Staton, an EMT from Powell County, Kentucky, who was terminated from her employment after her use of CBD hemp oil caused her to fail a drug test. This incident spurred a Kentucky legislator to file the bill that sought to create an appeals process for a public employees who may receive a finding of a violation of the drug policy after being drug tested.
The appeals process would allow for setting aside a violation if the public employee can show a purchase receipt and use of a legal industrial hemp product, as long as the test result corresponds with the industrial hemp product purchased. The bill has been reintroduced as Kentucky Senate Bill 96 in the 2020 session.
In addition, there have been recent efforts to amend Kentucky's anti-discrimination statute to provide protections against employment-related discrimination for users of hemp-derived products. Kentucky Senate Bill 65 (2020) seeks to amend KRS 344.040 to make it an unlawful practice for an employer to discriminate against an individual because the individual uses hemp-derived products.
Challenges for employers and employees
CBD can present the same challenges to employees and employers as medical marijuana with the potential for additional problems. Employees may not understand the impact of the use of CBD on their employment, or consumers may not even understand the actual composition of their CBD products because it is not regulated by the FDA. Likewise, an employer may face uncertainty if an employee tests position for THC – is it the result of the use of illegal marijuana or legal CBD? Drug testing methods may not be able to tell if a positive result was triggered by a hemp-derived CBD product or marijuana-derived CBD product.
Since a positive drug test will be detrimental to employment, employees should make an effort to know their employer's policy regarding CBD use and speak to them about it. For their part, employers should individually evaluate each situation that implicates potential CBD use by an employee, and consult with an attorney if they are considering taking action against an employee or applicant because of CBD use.
Employers also may need to consider revising their policies to address CBD use and educate employees about potential violations of such updated policies, including the consequences of a positive drug test. Employers should also review any procedures in place to address false-positive test results, and discuss with drug testing providers whether CBD will show up under the drug panel tested even if no THC is present.
If you have additional questions about CBD, contact the author of this post or visit our Labor & Employment Practice page to find an attorney in your area.