A Fair-Minded and Welcoming Workplace for All
Posted on: April 22, 2019
By: Amanda Mathieu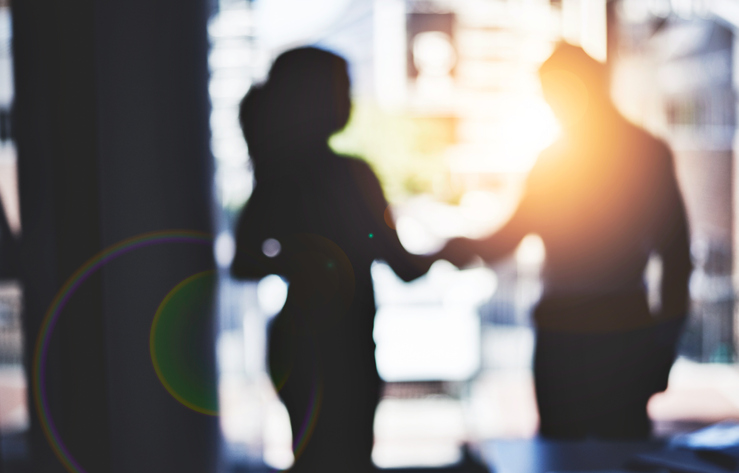 Thanks to some recent high-profile transgender individuals sharing their transition stories (think Janet Mock and the Wachowski sisters), what was once a taboo topic has now sparked an important and much-needed conversation.
While Title VII of the Civil Rights Act of 1964—the federal law prohibiting discrimination by private employers—does not expressly include sexual orientation or gender identity as protected classes, the Equal Employment Opportunity Commission (EEOC), consistent with U.S. Supreme Court case law, has taken the position that Title VII's prohibition of sex discrimination forbids employment discrimination based on gender identity or sexual orientation, protections which apply regardless of any contrary state or local laws.
Examples of transgender-related claims that the EEOC views as unlawful sex discrimination include:
Failing to hire a prospective employee because he/she is transgender.
Firing an employee because he/she is planning to make or has made a gender transition.
Denying an employee equal access to a common restroom corresponding with the employee's gender identity.
Harassing an employee because of a gender transition (e.g., intentionally misusing a transgender employee's preferred name and pronoun).
Failing to revise an employee's records pursuant to changes in gender identity.
Additionally, an increasing number of state laws provide similar protection. Currently, 20 states and the District of Columbia have laws that protects people from discrimination on the basis of sexual orientation and gender identity in the employment context. These states include: California, Colorado, Connecticut, Delaware, District of Columbia, Hawaii, Illinois, Iowa, Maine, Maryland, Massachusetts, Minnesota, Nevada, New Hampshire, New Jersey, New Mexico, New York, Oregon, Rhode Island, Vermont and Washington. Employers in these states should become familiar with the specific laws that may apply to them.
Given the changing legal landscape of this issue, employers may want to consider the following workplace issues that could arise:
Policies for Inclusion -- Employers may consider a diversity policy that is explicitly inclusive of transgender employees to underscore the employer's commitment to equal treatment of its employees and intention to encourage and maintain an atmosphere of acceptance. Employers may also consider providing information and training about gender identity in their diversity training programs, including establishing guidelines and protocols for gender transitions.
Dress Code -- Employers may want to review their dress code policy and establish a gender-neutral dress code to allow a transitioning individual to comfortably comply with dress code requirements.
Restroom Use -- Once a transitioning employee consistently identifies with their gender identity, employers may want to permit the employee to use the corresponding restroom. The employer may also want to include a dispute resolution protocol to sensitively address additional concerns and/or complaints from other coworkers.
Names and Pronouns –Once a transgender employee has communicated their new name and/or pronoun to management and/or other employees, an employer may want to reflect this change in the employee's records and use it in the workplace, including office signage, email addresses, office/telephone directory. The employer should also determine whether the name change impacts payroll or insurance. Note that, in some instances, the transgender individual may need to obtain a legal name change prior to an employer being able to alter records.
While the unique challenges that transgender individuals face are nothing new, the ever-changing legal climate now puts the employer into the position of evaluating its policies and adapting to this new environment.
Note: The Supreme Court has announced today that it will consider whether Title VII's protections apply to transgender employees. We will certainly continue to watch the case closely and provide an update once the case is decided.
Click the Subscribe For More Updates button at the top to get alerts when new blog posts go up.