How Employers Can Best Accommodate Working Parents During COVID-19 & Avoid Discrimination Claims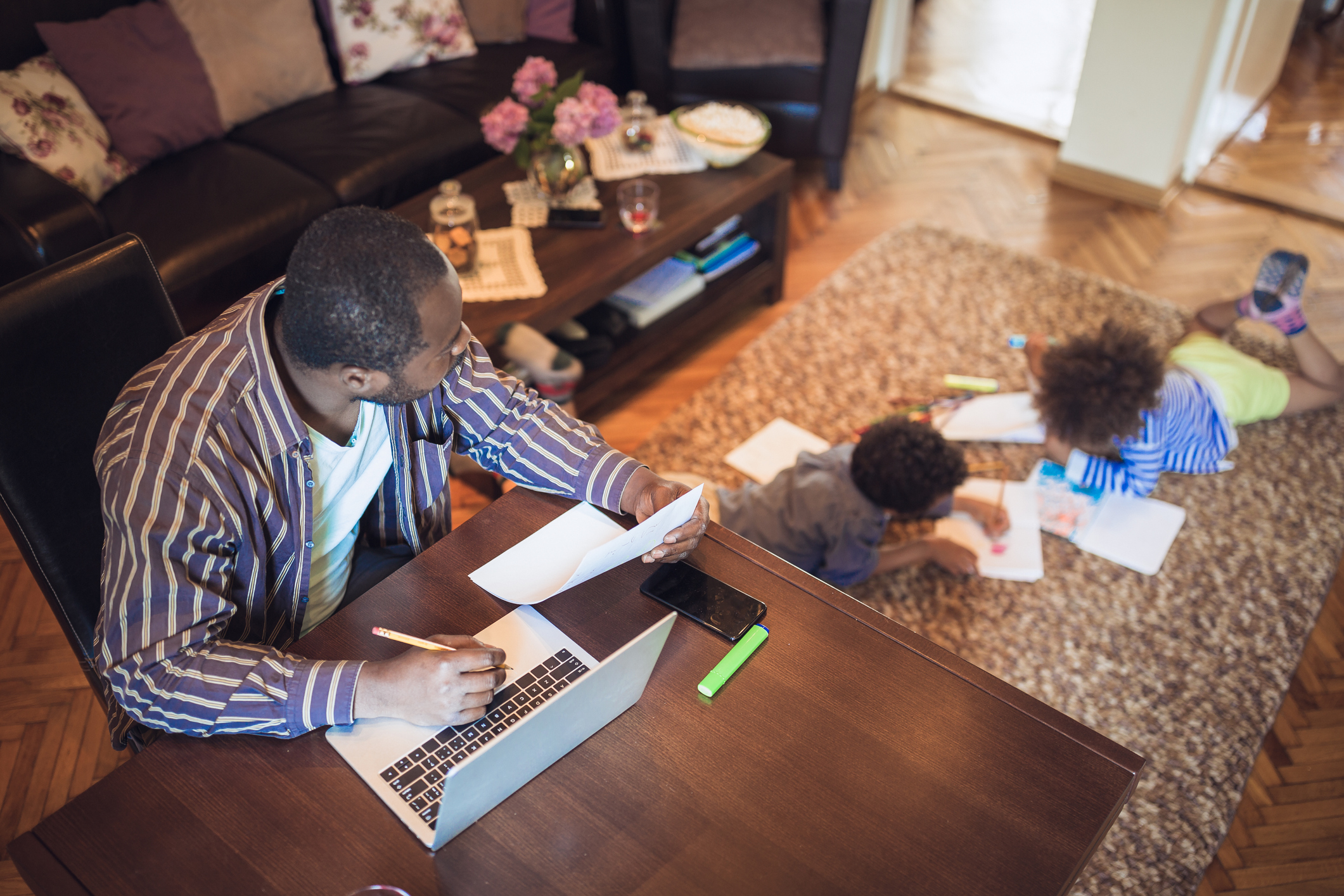 By: Vi Applen
COVID-19 has resulted in no schools, no child care, and no after school activities, leaving no option for many working parents but to stay home and care for their kids while working full-time jobs. Working parents are struggling to balance childcare responsibilities and job responsibilities during these tough times. Additionally, employers are struggling to stay in business, leading to record lay-offs and unemployment. The result? Legal experts predict a significant increase in litigation relating to family leave and caregiver status discrimination.
Although there is no federal law that specifically prohibits discrimination based solely on parental or other caregiver status, the following federal laws provide protection to parents and caregivers:
The Family and Medical Leave Act (FMLA) protects both women and men who need to take leave to care for a child or a family member.
The Americans with Disabilities Act (ADA) prevents discrimination against employees who provide care to disabled family members.
Title VII of the Civil Rights Act prevents discrimination on the basis of any sex stereotype. This means that an employer cannot act on the assumption that, for example, a female employee will have primary caregiving responsibilities and will not be as committed to her job as a male employee.
The Families First Coronavirus Response Act (FFCRA) requires certain employers to provide employees with paid sick leave where the employee is unable to work due to a bona fide need for leave to care for a child whose school or child care provider is closed or unavailable for reasons related to COVID-19.
Further, some states, including Alaska and New York, as well as the District of Columbia, explicitly prohibit discrimination based on familial and/or caregiver status. The Alaska Human Rights Law makes it illegal to discriminate in employment on the basis of parenthood. The District of Columbia law prohibits employment discrimination against adults with "family responsibilities," which are defined as "the state of being, or the potential to become, a contributor to the support of a person or persons in a dependent relationship.…" The New York Human Rights Law prohibits discrimination on the basis of familial status, which provides protections for persons who are pregnant, have a child, or are in the process of securing legal custody of a child.
What can employers do to avoid claims relating to family leave and caregiver status discrimination? Here are some best practices:
Adopt, communicate, and enforce a strong equal employment opportunity policy that makes clear that employees with caregiving responsibilities will be judged based on their job performance and not stereotyped assumptions related to gender and caregiving responsibilities.
Review and update employer leave policies to ensure they are in compliance with FMLA, FFCRA, and state leave laws if applicable.
Review workplace policies that limit employee flexibility, such as fixed hours of work, restrictions on working from home, and mandatory overtime, to ensure that they are necessary to business operations.
Train supervisors and managers on caregiver or family responsibilities issues, protections, and prohibited conduct.
Ensure that employment decisions are well-documented and transparent.
Visit our COVID-19 Response Resource Center for more blogs and alerts on the many areas of law impacted by the pandemic.