Primary Areas of Practice
Tracy Graves Wolf is a partner in the Dallas office of Lewis Brisbois and a vice-chair of the Labor & Employment Practice. She has extensive experience in employment law, complex commercial litigation including technology related products and services, directors & officers litigation, general liability, and intellectual property. She is board certified in Labor & Employment by the Texas Board of Legal Specialization.
Ms. Wolf has significant experience with the Americans with Disabilities Act (ADA), the Age Discrimination in Employment Act (ADEA), the Family and Medical Leave Act (FMLA), claims for discrimination under Title VII, and workers' compensation retaliation claims. She has also handled ERISA litigation ranging from COBRA litigation to fiduciary litigation and benefit discrimination litigation. Ms. Wolf has handled removals to Federal Court under ERISA and appeals in Federal Court of Appeals involving ERISA preemption. Additionally, she has extensive experience in dealing with the doctrine of qualified immunity. Ms. Wolf has handled appeals in front of the Federal Court of Appeals on issues ranging from qualified immunity to limitations and statutory construction with great success. In private practice, the clients she has represented have ranged from community college districts, school districts, and public utilities to private businesses, including restaurants.
She has represented a wide variety of clients including manufacturers, suppliers, distributors, and premises owners. She has managed cases in federal and state courts, including appeals in both, and has been an active participant in many trials, as well as lead counsel in numerous cases.
Ms. Wolf also has significant experience dealing with complex commercial litigation and intellectual property litigation. She has represented clients in cases involving complex claims ranging from RICO to securities fraud. She has represented not for profit entities, including defending both condominium boards and co-ops. Ms. Wolf has strong understanding of the federal and state court systems and understands how to prepare an effective case or defense in the most cost efficient manner possible.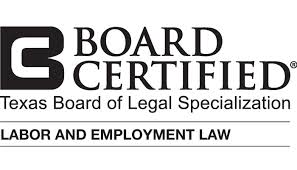 Publications
"The Mandatory Reporting Requirements of Section 111 of the Medicare, Medicaid, and SCHIP Extension Act of 2007," Today's Insurance Professionals, Summer 2010, Volume 67, Issue 2
Internships
Camden Law Centre, Kentish Town, London, UK
United States Attorney's Office for the Western District of Texas, Waco
Legal Experience
Law Clerk to the Honorable Harry W. McKee, United States Magistrate Judge, United States District Court for the Eastern District of Texas, Tyler Division, 1998-1999.
Professional Presentations
Millennials – Ready or Not, Here They Come, In-house Presentation for Insurance Company (July 13, 2017)
Workplace Etiquette, Getting Along with Your Co-Workers, In-house Presentation for National Client (June 13, 2017)
Negotiations and Settlement Strategy, In-house Presentation for Third-Party Administrator (May 31, 2017)
Negotiations for the Claims Adjuster, In-house Presentation for Insurance Company (March 22, 2017)
Suddenly a Supervisor (Employment Law Considerations in Management), Business & Legal Resources National Teleconference/Seminar (June 18, 2010)
2010 Update to Medicare Secondary Payer Rules and New Reporting Requirements, Texas Independent Insurance Adjusters Association (TIIAA) (June 3, 2010)
Medicare Secondary Payer Rules and New Reporting Requirements, In-House Presentation for Insurance Company and Clients (November 19, 2009)
Intellectual Property for Insurance Professionals, In-House Presentation for Insurance Company, Grapevine, Texas (November 12, 2009)
Intellectual Property for Insurance Professionals, Region VI 66th Annual Conference NAIW (International), Plano, Texas (March 5, 2009)
Severance Agreements: How to Reduce Your Legal Risks Terminating Employees in a Tough Economy, Business & Legal Resources National Teleconference (February 19, 2009)
Ethical Considerations of Insurance Professionals, Fort Worth Claims Association, Fort Worth, Texas (April 17, 2008)
Ethical Considerations of Insurance Professionals, Insurance Women of Dallas, National Association of Insurance Women State Council Meeting, Dallas, Texas (October 12, 2007)
Admissions
State Bar Admissions
United States District Courts

United States District Court for the Eastern District of Texas
United States District Court for the Northern District of Texas
United States District Court for the Southern District of Texas
United States District Court for the Western District of Texas

United States Courts of Appeals

United States Court of Appeals for the Fifth Circuit
Admissions
Texas
United States District Court for the Eastern District of Texas
United States District Court for the Northern District of Texas
United States District Court for the Southern District of Texas
United States District Court for the Western District of Texas
United States Court of Appeals for the Fifth Circuit
Associations
Dallas Bar Association
Dallas Women's Lawyers Association
Dallas Claims Association, 1st Vice President (2012-2014)
International Association of Insurance Professionals, Dallas/Fort Worth Chapter, President (2013-2014)
National Association of Insurance Women, NAIW Dallas, Inc., Vice President (2012-2013); President (2009-2010)
Honorable Order of the Blue Goose International
CLM (Claims & Litigation Management Alliance) Member
Texas Bar College
Attorneys Serving the Community
Awards & Honors
Harvey M. Richey Moot Court Society
Semi-Finalist, Client Counseling Competition
Phi Delta Phi International Legal Fraternity
Pi Sigma Alpha, National Political Science Honor Society
Psi Chi, International Society in Psychology
Education
Baylor University School of Law
Juris Doctor, 1997
Texas Christian University
Bachelor of Science in Political Science and Psychology, cum laude, 1992

Back to Attorneys