Phone: 213.680.5108
Fax: 213.250.7900
Primary Areas of Practice
Richard Wolf is a partner in the Los Angeles office of Lewis Brisbois and a member of the Insurance Law Practice.
He has more than 35 years of experience in insurance law related matters, including:
Contractual and extra contractual litigation and arbitration
Defense of property and casualty insurers, reinsurers, title insurers, and health insurers
Representation of insurer association, California FAIR Plan Association in litigation, administrative, compliance and transactional matters
Representation of the California Earthquake Authority, in litigation,transactional and compliance matters
Providing advice on insurance coverage, ERISA, Gramm Leach Bliley Act and state privacy laws
Representation of insurers in business interruption and extra expense claims and litigation
Representation of professionals in errors and omissions litigation and disputes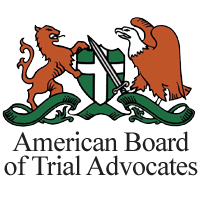 Legal Experience
Trial and appellate counsel in numerous insurance, construction, real estate and administrative cases, e.g. Occidental Petroleum Colombian Pipeline case, Mandeville Canyon fire litigation, Santa Monica Beach Hotel construction litigation, Native Sun Inv. Gp. title insurance litigation, Orient Handel reverse bad faith litigation., and California FAIR Plan assessment litigation.
Negotiated settlements of disputes involving insurance, reinsurance, real estate construction, real estate transactions, title litigation, insurance bad faith litigation, partnership, wrongful termination and other matters. Business transactional experience includes real estate leases, computer contracts (including Y2K correction agreements), software source code escrow agreements, trademark licensing and distribution agreements.
Extensive arbitration and mediation experience includes insurance,reinsurance, title insurance, construction, real estate, business cases.
Law Clerk to the Hon. Otto M. Kaus, Presiding Justice California Court of Appeal, Second District, Division 5, 1969-1970

Trial and Litigation Experience includes:
Hibbs v. Allstate Insurance Company (2011) 193 Cal.App.4th 809. Holds insurer may exercise its policy election right to repair damaged vehicle, but may subrogate against tortfeasor only if repair consent is validly granted under state regulations governing repair shops.
Burns v. California FAIR Plan Association (2007) 152 Cal.App.4th 646. Multiple policyholders with different interests in property may not recover more than full amount of loss.
California FAIR Plan Association v. Superior Court (2004) 115 Cal.App.4th 158. Policyholder who fails to appear for sworn examination under insurance policy risks having his/her claim denied on that ground.
Main Fiber Products v. Morgan & Franz, et al. (1999) 73 Cal.App.4th 1130, 87 Cal.Rptr.2d 108 Establishes that non-settling party may not skip writ review of good faith settlement determination prescribed by Code of Civil Procedure §877.6(e), and seek instead to have the determination reviewed for the first time on appeal from final judgment.
In the Matter of the Appeal of Ohio Casualty Insurance Company, et al. (1999) No. FPA-1003, Admin. Agency: California Insurance Commissioner. Represented statutory association in vindicating its $4.83 million assessment (with interest) of insurers attempting to withdraw from California without paying their share of $250 million cash levy on the state's property insurers. Assessments arose from 1994 Northridge Earthquake and 1993 Southern California firestorms. Currently subject of administrative mandamus proceeding in San Francisco Superior Court.
Bank of America v. Allstate Insurance Company (C.D. Cal. 1998) 29 F.Supp.2d 1129, 38 UCC Rep.2d 1233 Insurance and banking law case establishes (1) insurer that issues bank check for insurance benefits to multiple payees and delivers it to policyholder payee thereby discharges insurer's contractual obligation, even if instrument is negotiated by means of forged endorsement; (2) in ruling of first impression under 1993 Uniform Commercial Code amendments, when multiple payees' names are listed one under the other on separate lines of negotiable instrument, with no designation that it is payable jointly or in the alternative negotiation of instrument requires the endorsement of all payees.
Native Sun Investment Group v. Ticor Title Ins. Co. (1986) 189 Cal.App.3d 1265, 235 Cal.Rptr. 34. Participated as trial and appellate counsel. Tideland and implied public dedication case establishes (1) limitations on right to "Cumis" counsel under insurance policy and (2) measure of loss under title insurance policy.
Orient Handel v. United States Fidelity & Guaranty Co. (1987) 192 Cal.App.3d 684, 237 Cal.Rptr. 667 Trial and appellate counsel. Defense verdict based on policyholder fraud; judgment on fraud cross-complaint for compensatory and punitive damages exceeding $1 million. Judgment on cross-complaint reversed on appeal because insurer did not rely on false representations.
Moradi-Shalal v. Fireman's Fund Ins. Companies (1985) 46 Cal.3d 287; 250 Cal.Rptr. 116 (Amicus Curiae) Overturns Royal Globe case that permitted injured third party to sue tortfeasor's liability insurer for bad faith.
Isaacson v. California Insurance Guaranty Ass'n (1988) 44 Cal.3d 775, 244 Cal.Rptr. 655, 750 P.2d 297 Amicus Curiae for California Land Title Association and American Land Title Association. Case establishes limitations on presumption of reasonableness of settlement by insured under liability policy to situations where defense is not provided, and establishes right of action against California Insurance Guaranty Association for failing to settle claim against policyholder.
Hassard, Bonnington, Roger & Huber v. Home Ins. (S.D. Cal. 1990) 740 F.Supp. 789 Held that under California law, no actual fiduciary duty exists between insurer and insured, and insurer is not a fiduciary required to put its insured's interests before its own.
Iolab Corp. v. Seaboard Sur. (9th Cir. 1994) 15 F.3d 1500 Established for Ninth Circuit that advertising injury insurance coverage does not extend to patent infringement.
Aetna Life & Casualty v. City of Los Angeles (1985) 170 Cal.App.3d 805, 216 Cal.Rptr. 831As trial and appellate counsel, recovered approximately $13.5 million for brush fire started by arcing power lines. Case establishes right of action for inverse condemnation under these facts.
Redevelopment Agency v. Gilmore (1985) 38 Cal.3d. 790, 214 Cal.Rptr. 904 Counsel for Amicus Curiae Boy Scouts of America. Case established right (later modified by statute) of inverse condemnation claimant to receive market rate of interest on compensation award for taking or damaging under Just Compensation Clauses of state and federal constitutions.
Elliano v. Assurance Company of America (1975) 45 Cal.App.3d 170, 119 Cal.Rptr. 653. Establishes measure of loss under property insurance policy. Rejects agreed value policy contention of insured.
Publications
Author, digital daily publication Claims Journal column of monthly case notes, 2015 to present
Professional Presentations
California Continuing Education of the Bar, Panel Member for Seminar on Title Insurance.
Panel Member for Professional Education Systems, Inc., Statewide series of seminars on California Title Insurance.
Good Faith and Bad Faith: A Two Way Street, speech to California Association of Independent Insurance Adjusters.
Title Insurance lecture to Department of Insurance Complaint Bureau.
Coverage Problems Under A California All-Risk Policies Arising Out Of Contractor, Developer, and Municipal Negligence, speech for American Insurance Association Property Claim Services Committee.
Speech for Insurance Underwriters Association of Los Angeles.
Admissions
State Bar Admissions
United States District Courts

United States District Court for the Central District of California
United States District Court for the Northern District of California

United States Courts of Appeals
United States Supreme Court
Admissions
California
United States Supreme Court
United States District Court of California for the Northern District of California
United States District Court for the Central District of California
Associations
Los Angeles County Bar Association
American Board of Trial Advocates (ABOTA)
Arbitrator: National Panel of American Arbitration Association
Education
University of California Los Angeles, School of Law
Juris Doctor, 1969
University of California at Berkeley
Bachelor of Arts in European History, 1966

Back to Attorneys