Phone: 415.262.8579
Fax: 415.434.0882
Primary Areas of Practice
Peter J. Van Zandt is a partner in the San Francisco office of Lewis Brisbois and a member of the Products Liability, General Liability and Consumer Financial Services Practices. A trial lawyer, he has practiced solely in the field of courtroom litigation for his nearly 30 year career and has tried more than 60 civil cases. Leading Insurance Companies and corporations call upon him to defend commercial business disputes, catastrophic personal injury and death cases, earth subsidence and complex adjoining property owner disputes. He also has a depth of experience defending consumer warranty, products liability, aviation, trucking, RV, bus and automobile litigation.
Peter also defends the financial services industry faced with aggressive consumer class and individual actions involving claims arising under the Fair Credit Reporting Act (FCRA), Federal Fair Debt Collection Act (FDCPA), the California Rosenthal Act, the Rees-Levering Act, the California Home Owners Bill of Rights (HBOR) and claims under California Business and Professions code 17200 (UCL). He also has experience reaching back more than 25 years representing companies faced with consumer claims under the Telephone Consumer Protection Act (TCPA) related to the use of automatic dialing devices and claims related to the recording of consumer telephone calls (PC 632).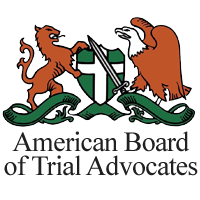 Published Decisions
Monterossa v. Superior Court (2015) 237 Cal. App. 4th 747
Ernie Altman, et al. v. PNC Mortgage; Rushmore Loan Management, et al. 850 F.Supp.2d 1057 (2012)
Tom Casault, et al. v. Federal National Mortgage Association, et al. 915 F.Supp.2d 1113 (2012)
Nelmida v. Flagstar Bank, CitiMortgage Inc. 2012 WL 10150 (USDC, N.D. California)
Periguerra v. Meridas Capital, Inc., CitiMortgage Inc. 2010 WL 395932 (USDC, N.D. California)
Solomon v. Onyx Acceptance Corp. 222 F.R.D. 418 (2004)
Professional Presentations
"Preparation and Defense of PMK/PMQ and 30(b)(6) Corporate Witnesses" Association of Defense Counsel of Northern California and Nevada, Basic Training Series, September 22, 2020.
"Upcoming Changes to CA and NV Homeowner Bill of Rights, Sunsetting and Changing Provisions for 2018" ACI 29th Annual Forum on Consumer Class Actions and Litigation, Chicago IL, July 24-25, 2017.
"Examining Key State Nuances and Developments in Hotbed Jurisdictions such as California, Florida, New York, Illinois, Texas and Nevada" ACI's 14th National Forum on Residential Mortgage Litigation & Regulatory Enforcement, Washington D.C., April 24-25, 2014.
"A Focus on Trials: Aggressively Defending Consumer Finance Cases, Stemming the Tide of Litigation and Empowering Lenders to go Back into the Courtroom" Post-Conference Master Class on Trial Strategy, ACI's 16th National Conference on Consumer Finance Class Actions and Litigation, Chicago IL, July 30, 2013.
Admissions
State Bar Admissions
United States District Courts

United States District Court for the Central District of California
United States District Court for the Eastern District of California
United States District Court for the Northern District of California
United States District Court for the Southern District of California

United States Courts of Appeals

United States Court of Appeals for the Ninth Circuit
Admissions
California
United States Court of Appeals for the Ninth Circuit
USDC Northern District of California
USDC Southern District of California
USDC Central District of California
USDC Eastern District of California
Associations
American Board of Trial Advocates, (ABOTA)
Association of Defense Counsel
Mortgage Banker's Association
American Bar Association: Member Litigation Section
San Francisco Superior Court: Temporary Judge Program
Bar Association of San Francisco
Los Angeles County Bar Association
Awards & Honors
Presidential Appointment to United States Selective Service Board, 2013-Present
Recognized by Law and Politics magazine as a Northern California Super Lawyer in Civil Litigation Defense, 2013-2021
One of America's Top 100 Civil Litigators, Northern California
Education
San Francisco School of Law
Juris Doctor, 1990
Pitzer College, Claremont, CA
Bachelor of Arts in Political Studies, 1985
PAMI Institute, University of Hawaii Manoa
Completed Program in Asian Business and Finance, 1982

Back to Attorneys