Primary Areas of Practice
Bryan Reid is a partner in the San Bernardino office of Lewis Brisbois and a member of the Long-Term Care Practice. Mr. Reid's civil trial practice focuses on the defense of nursing homes, assisted living facilities, physicians, hospitals, and other healthcare and long-term care professionals and organizations. He also has experience litigating cases in the field of sports and recreation liability having represented some of the most well known names in professional sports. He has extensive experience handling matters involving:
Medical Malpractice
Long Term Care Litigation
Elder Abuse
Healthcare Provider Liability
Healthcare/Long-Term Care Management Liability
Sports and Recreation
Mr. Reid has successfully tried many cases involving claims of professional negligence, elder abuse, fraud, products liability, unfair business practices and punitive damages, and has obtained trial victories against some of the most recognized plaintiffs' firms in the country. He has recognized expertise in all aspects of nursing home and medical malpractice litigation with a strong reputation for obtaining successful results for his clients through law and motion, mediation, arbitration and trial. Mr. Reid serves as national monitoring counsel for a leading insurance carrier providing advice, guidance and expertise on high exposure, long-term care cases. He has obtained defense victories and successful resolution of high-profile cases involving injury and death of professional athletes.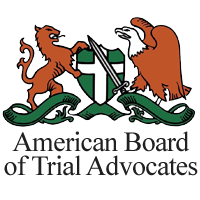 Publications
"Quality Management Helps Limit Service Organizations' Litigation Exposure", The Quality Management FORUM, Volume 26, Number 4, Pages 10-12, Fall 2000
"Xtreme Lawyering: Litigation Involving High-Risk Sports is Bound to Increase", The Los Angeles Daily Journal, Volume 113, Number 234, Page 7, 12/1/2000
"Out of Bounds: When Doctors Go Too Far", The Southern California Physician, Pages S3-S4, May 2001
"Age Enlightenment, Ringside: As abuse of the elderly increases, the debate over who is at fault rages on in courtrooms and among lawmakers", The Los Angeles Daily Journal, Verdicts & Settlements, Volume 114, Number 172, Page 17 (supp.), May 5, 2001
"Selecting the Nursing Home Jury", Nursing Home Liability, Volume 2, Issue 4, Pages 22-24, April 2002
"Case by Case", Risk Management Quarterly, Pages 4 -7, Third Quarter 2004
Legal Perspective: "First Trial", guest columnist , Redlands Daily Facts, Sept. 21, 2013
Legal Perspective: "Voir dire didn't uncover a potential juror's flaws", guest columnist , Redlands Daily Facts, Sept. 28, 2013
Legal perspective: "Psst... You're doing it wrong", guest columnist , Redlands Daily Facts, Oct. 12, 2013
Legal Perspective: "Jury selection is not always so simple", guest columnist , Redlands Daily Facts, Nov. 29, 2013
Professional Presentations
Speaker: "Quality Management and the Exposure to Litigation and Punitive Damages", American Society for Quality, 12th Annual Quality Management Conference, February 2000, San Francisco, CA
Speaker: "Liabilities in the Long Term Care Setting", California Association of Medical Directors, 26th Annual Seminar, May 2000, Newport Beach, CA
Speaker: "Liability Issues in Skilled Nursing Facility Defense", Professional Education Systems, Inc. (PESI), California Nursing Home Negligence, January 2001
Speaker: "Tips and Traps in Elder Abuse Litigation", The State Bar of California, Annual Meeting, September 2001, Anaheim, CA
Speaker: "Auditor Liability Panel", American Society for Quality, 10th Annual Quality Audit Conference, October 2001, Atlanta, GA
Speaker: "Jury Selection - Why Nursing Home Litigation is Unique", Defense Research Institute, 3rd Annual Nursing Home Litigation Seminar, November 2001, San Francisco, CA
Speaker: "The Use of Statutory Violations and Deficiencies At Trial", Mealey's Nursing Home Litigation Conference, January 2002, Marina del Rey, CA
Speaker: "Elder Abuse and Dependent Adult Civil Protection Act: The Physician's Risk", The SCPIE Companies, June 2002
Speaker: "What You Don't Know About Elder Abuse: Physician Liability and Responsibility", San Bernardino County Medical-Legal Committee, Bi-Annual Conference, September 2002, Colton, CA
Speaker: "Jury Selection & Voir Dire" and "Use of Violations and Deficiencies at Trial", Mealey's Advanced Nursing Home Litigation Conference, December 2002, Pasadena, CA
Speaker: "Confidentiality of Medical Records in California", Lorman Education Services, April 2003, San Bernardino, CA
Speaker: "Elder Care Liability: It's Everybody's Problem!", The SCPIE Companies: 11TH Annual Healthcare Forum, September 2003, Los Angeles, CA
Speaker: "Medicolegal Liability in Elder Abuse Claims and Strategies for Risk Reduction", California Association of Long Term Care Medicine 3rd Annual Fall Seminar, October 2003, Napa, CA
Speaker: "The Right to Die: A Medical and Legal Controversy", San Bernardino County Medical-Legal Committee, Bi-Annual Conference, September 2004, San Bernardino, CA
Speaker: "The Last Choice, Is it Yours? Ethically & Legally Navigating End of Life Issues", San Bernardino County Medical-Legal Committee, Bi-Annual Conference, September 2006, San Bernardino, CA
Speaker: "Regulatory Excess: Elder Abuse Litigation by 'The Book'", Defense Litigation Strategies for Long Term Care Providers, February 2007, Van Nuys, CA
Speaker: "Stark II, Phase II: A Hospital's Responsibilities", Redlands Community Hospital Department Heads and Management Staff, March 2007, Redlands, CA
Participant: Destination Quality Patient Safety & Elder Care Issues Mock Trial, June 25, 2008 Universal Sheraton, CA
Speaker: "Maximizing the Effectiveness of Binding Arbitration Clauses in Long-Term Care", California Association for Healthcare Facilities, July 2008, Lake Tahoe, CA
Speaker: "Trial Success Stories from Deans of the Courtroom", California Association for Healthcare Facilities, November 9, 2008
Speaker: "Putting the Caring Face on Long Term Care", Cahf Conference in San Diego, California, July 2009
Speaker: "Tips from the Trenches: Key Defense Strategies the Plaintiff's Attorneys Don't Want you to Know", California Association of Health Facilities, Spring Legislative Conference, Sacramento, Ca., March 14, 2010
Speaker: "Current Issues re: Staffing Litigation", California Association of Health Facilities, Annual Conference, Palm Springs, Ca., November, 2010
Speaker: "Current Topics in Licensing & Litigation Affecting SNF & ICF/DD Providers", California Association of Health Facilities, Summer Conference, July, 2011
Speaker: "Elder Abuse Lawsuits: Major Focus Areas and Emerging Issues", California Association of Long Term Care Medicine (CALTCM), 38th Annual Meeting, May, 2012, Los Angeles, CA
Speaker: "Senior Housing & Long Term Care Litigation Trends", Barney & Barney Seminar, September 2013.
Guest Panelist: California Association of Nursing Home Reform, Annual Conference, Monterey, CA. November, 2013. "Point/Counterpoint"
Panelist: American Conference Institute Annual Forum on Preventing and Defending Long Term Care Litigation, Miami, FL. "Evaluating the State of the Long Term Care Industry: Key Developments and Trends to Factor into a Robust Provider Defense". January, 2014
Speaker: CALTCM 41st Annual Meeting - Spotlight: Patient Safety, Care Coordination, and Cutting Edge Updates, Los Angeles, CA. "Elder Abuse Detection and Prevention." April, 2015
Speaker: American Conference Institute's 14th Annual Advanced Forum on Obstetric Malpractice Claims, Philadelphia, PA. "Electronic Medical Records, Patient Portals and Audit Trails: The Benefits and Dangers of a Paperless System." June, 2015
Speaker: "Avoiding Operational Vulnerabilities in Elder Abuse Litigation", California Association of Health Facilities, Annual Conference, Palm Springs, Ca., November, 2015
Guest Panelist "Point/Counterpoint" : California Association of Nursing Home Reform, Annual Conference, Monterey, CA. November, 2015.
Speaker: "Operational Vulnerabilities", Unified Care Services, Annual Conference, Los Angeles, Ca., February, 2016
Speaker: "Discovery Strategies", Riverside County Bar Association, New Lawyer Academy, Riverside, Ca., February, 2016
Speaker: "Why We Document & Why It Matters", Unified Care Services, Annual Conference, Los Angeles, Ca., February, 2017
Speaker: "Expert Witnesses", Riverside County Bar Association, New Lawyer Academy, Riverside, Ca., March, 2017
Speaker: "The Words We Use and Why They Matter", California Association of Health Facilities, Spring Legislative Conference, Sacramento, Ca., March, 2017
Panelist: "Separation of Powers", CAL-ABOTA Statewide Teachers Law School, Sacramento, Ca, September 2017
Panelist: "Plaintiff has Fallen and Can't Get Up; Litigating Cases Under The Elder Abuse Act", ASCDC Professional Liability Conference, Santa Barbara, Ca, September 2017
Panelist: "Trials: Preparation, Voir Dire, Opening Statements, Direct/Cross Examinations, Closing Arguments", New Attorney Academy, Riverside County Bar Association, April 2018
Speaker: California's Judicial Landscape: Litigation Pitfalls, Strategies and Predictions, June 2019
Panelist: CAL-ABOTA 3rd Annual Teacher's Law School, ABOTA Classroom resources, including Justice by the People, October 2019
Speaker: "Elder Abuse Allegations - Reducing Your Risk on Rising Trends", January 2020
Speaker: "Senior Living Executive Course", February 2020
Panelist, Lewis Brisbois Webinar: "Ethics II: 2020 in Hindsight: Ethical Challenges You Don't Want to Look Back On", December 2020
Panelist, California Association of Health Facilities, Civil Liability & COVID-19, March 2021
Emcee, San Bernardino/Riverside ABOTA James Otis Lecture Series mock trial: "The Curious Case of Adams v. Jefferson", Yucaipa High School, September 17, 2021
Panelist, Riverside County Bar Association/ABOTA New Attorney Academy: "Written Discovery/Mock Depositions", February 25. 2022
Panelist, Riverside County Bar Association/ABOTA New Attorney Academy: "Trials: Voir Dire, Opening Statements, Closing Arguments, Direct and Cross-Examination", April 15, 2022
Admissions
State Bar Admissions
United States District Courts

United States District Court for the Central District of California

United States Courts of Appeals
United States Supreme Court
Admissions
California
United States District Court
Central District of California
United States Supreme Court
Associations
Fellow, International Society of Barristers
Fellow, American College of Trial Lawyers
Executive Officer/2019 President, CAL-ABOTA
Associate Member of the American Board of Trial Advocates (ABOTA)— Past President, San Bernardino/Riverside Chapter
California Association of Health Facilities-GR Legal Sub-Committee, Advisory Member
Inland Wellness Information Network—Member, Board of Trustees
Redlands Community Hospital Foundation—Member, Board of Directors
Rotary International—Redlands Sunrise Rotary, Past President
Awards & Honors
Jennifer Brooks Lawyer of the Year Award, Western San Bernardino County Bar Association, 2019-2020
Arthur W. Kelly, Jr. Civility Award, San Bernardino and Riverside County Chapter of ABOTA, 2016
Selected as one of the top 100 Civil Defense Litigators for Southern California by America's Top 100
AV Rated by Martindale-Hubbell
Listed in Best Lawyers in America® 2023 — Medical Malpractice Law - Defendants
Education
Southwestern University School of Law
Juris Doctor, 1991
California State University, Fullerton
Bachelor of Arts in Communications, 1988

Back to Attorneys