Phone: 404.348.8570
Fax: 404.467.8845
Scott Masterson is the managing partner in the Atlanta office of Lewis Brisbois, chair of the Asbestos Practice, and chair of the Toxic Tort & Environmental Litigation Practice. He leads the firm's Toxic Tort and Asbestos Practice, a talented group of lawyers who are widely recognized as leaders in the representation of manufacturers, retailers, suppliers, and premises owner across the country in individual and consolidated actions. He has served as lead trial counsel in Federal and State Court in over a dozen states.
In addition to significant experience in mass and toxic tort cases, Mr. Masterson has extensive experience in complex and catastrophic injury cases ranging from representing business owners in complex commercial litigation to the representation of common carriers, premises owners, bars and restaurants, residential and commercial construction contractors, and municipalities in catastrophic personal injury cases. He and his team are seasoned at handling client needs from initial investigation through trial and appeal. Mr. Masterson also provides proactive solutions and training to clients and has assisted with the institution of measures aimed at reducing liability and exposure.
Mr. Masterson is frequently retained to try difficult, high exposure and high profile cases and has developed a reputation for getting results against challenging odds. He has tried cases arising out of business disputes, premises liability, catastrophic personal injury, municipal liability, civil rights, coverage/bad faith and product liability, including involvement in the trial of more than a thousand asbestos lawsuits at once. He has represented clients in over 30 states.
While Mr. Masterson enjoys a broad-based complex trial practice and the challenges that come with it, he is also recognized for his leadership in resolving cases without a trial, often in matters involving multiple parties and decision-makers. He is entrusted with representation of clients in Multidistrict Litigation and other class and consolidated litigation and is currently active on steering committees in a number of jurisdictions that work to introduce and enact Case Management Orders designed to eliminate or reduce frivolous mass tort lawsuits and maintain order to dockets containing thousands of cases.
Mr. Masterson and his team work with clients to investigate and understand decades worth of history and information pertinent to current claims and litigation. He provides 24-hour availability for the investigation of business disputes, catastrophic accidents, environmental spills and other events.
Mr. Masterson handled the case of first impression in Georgia arising out of an individual's release from incarceration based on DNA evidence. He has presented to clients, industry groups, and his peers on a number of topics related to trial, litigation, and professional responsibility. He most enjoys coaching his kids' football and basketball teams.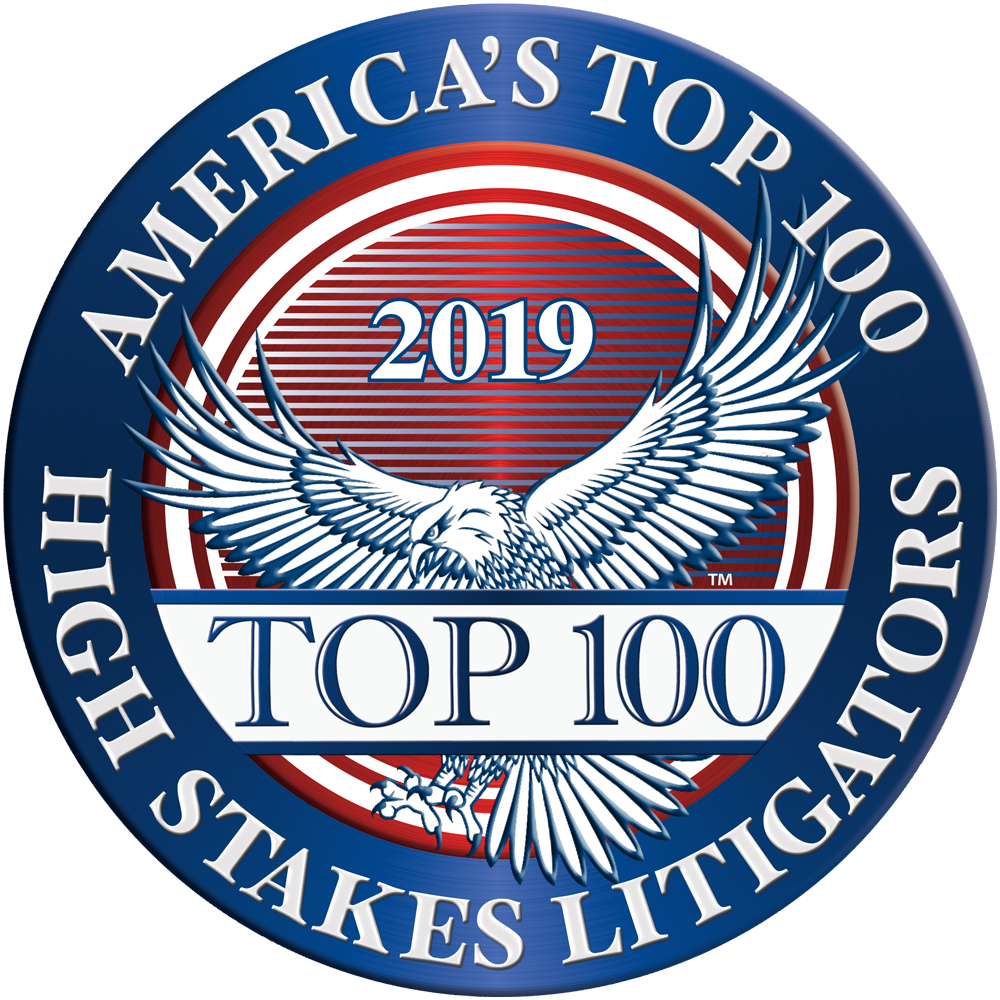 Publications
"Product Liability – Case Law Update 2010: DC Circuit Update," published in course materials
"Providing Insurance Assistance to Victims of Hurricane Katrina," published in course materials and on the web
"Dealing with Difficult Lawyers," DRI's For the Defense, November 2004
Professional Presentations
"Technology in National Litigation: Creating Efficiencies," National Asbestos Litigation Conference, September 2021
"Big Law in the Civil Rights Trenches," National Bar Association's Corporate Counsel Leadership Summit, July 2021
"George Floyd, Civil Lawsuit: Behind the Scenes," Georgia Trial Lawyers Association Annual Convention, April 2021
Georgia Diversity Program CLE, Panelist, October 2013
"Selecting the Right Jury for Your Case" ICLE Tropical Seminar, February 2013
"Getting to Maybe – Primer on Negotiation. Tips and Tricks – Effective Use of the Mediator, Use of Pre-Negotiation Statements, Technology (Eg jury research, demonstratives) a list of "Always" and "Nevers" Magna's "Streamlining Relationships with Outside Counsel," January 2013
"The Latest Advancements in Asbestos Medicine," Perrin's "Asbestos Litigation Conference: A National Overview and Outlook," September 2012
"The Judiciary's Perspective on Asbestos Litigation," Perrin Conference: Cutting-Edge Issues in Asbestos Litigation, March, 2012
"Ethical Jeopardy in Environmental/Toxic Litigation and Ethical Dilemmas Caused by New Technology," FETTI 17th Annual Conference, September 2010
Panelist, "Jurisdictional Spotlight: East Coast – Overview of Active and Emerging Jurisdictions, Update on Recent Verdicts, Settlements and Noteworthy Cases," Perrin Asbestos Litigation Conference: A National Overview & Outlook, September 2010
"The Role of Dose Assessment and Toxicology at Trial," Perrin Conference: Cutting-Edge Issues in Asbestos Litigation, February, 2010
"Emerging Medical and Scientific Issues in Asbestos Litigation," The Asbestos Litigation Conference: Cutting-Edge Issues in Asbestos Litigation, 2010
Panelist, "Use of Medical Experts in Asbestos Litigation," The Asbestos Litigation Conference: A Comprehensive National Overview and Outlook, 2009
"Preparing the Defendant's Case for Trial," Trial and Error Seminar at the State Bar of Georgia, 2009
"Premises Liability Litigation Update" for the Emerging Trends in Asbestos Litigation Conference, 2009
"Katrina Relief: Lawyers Learning to Help the Displaced," 2008 presentation on insurance issues at the CLE program
"Preparing a Case for Trial," State Bar of Georgia CLE presentation, 2006
"Cross-Examining Fact Witnesses" State Bar of Georgia CLE Presentation, 2006
Presented on Georgia's 2005 Tort Reform to the Georgia State Bar Young Lawyers Division
Admissions
State Bar Admissions

Georgia
Kentucky
West Virginia
Admissions
Georgia
Kentucky
West Virginia
Associations
Admitted to the Bars of Georgia, West Virginia, and Kentucky
State Bar of Georgia

Law Practice Management Program Committee, 2011-2015
Board of Directors YLD, 2008 - 2010
Executive Committee YLD
Past Litigation Section Chair

Atlanta Bar Association
American Bar Association
Association of Defense Trial Attorneys
DRI: Voice of the Defense Bar
Georgia Defense Lawyers Association
DRI Substantive Liaison
Member, Board of Directors of the Graduate Health Law Network
Awards & Honors
State Bar of Georgia "Service to the Profession and YLD" Award
State Bar of Georgia "Most Outstanding Committee," YLD Litigation Committee
Georgia Super Lawyers Rising Star in 2005, 2006, 2008 by Law and Politics and Atlanta Magazine
Georgia Super Lawyers, 2005, 2007, 2009 - 2015
Education
Georgia State University College of Law
Juris Doctor, cum laude, 2001
The University of Georgia
Bachelor of Arts in Political Science, 1998

Back to Attorneys