Phone: 714.668.5510
Fax: 714.850.1030
LinkedIn: LinkedIn
Esther Holm is a partner in the Orange County office of Lewis Brisbois, co-chair of the Professional Liability Practice, and vice-chair of the Product Liability Practice. Her specialty is Trial Practice in Professional, General, Employment, Transportation and Product Liability matters.
In the area of General, Product Liability and Transportation, Ms. Holm has tried to verdict, cases involving claims of Traumatic Brain Injury, neuropsychological injury, and is a specialist in the use/misuse of PET, SPECT, MRI scans, including Diffusion Tensor Imaging. She has defended and tried to verdict cases involving sexual molestation of a child, bus accidents, paralysis, orthopedic injuries, defamation, wrongful death, wrongful termination of employment and construction defect. In the area of Professional Liability, she has tried to verdict, numerous matters involving real estate agents and brokers. She has defended high profile cases of foodborne illness and served as Lead Counsel for the Jack in the Box franchisees sued during the E.coli outbreak in 1993.
Ms. Holm's experience includes defense of hotels and casinos in cases involving claims of assault/battery, and personal injury, with an emphasis on traumatic brain injury.
In the Professional Liability area, Ms. Holm has defended malpractice claims brought against insurance agents and brokers, attorneys, appraisers, home inspectors, and homeowner associations. She has also defended such claims brought against municipalities, transit authorities, and school districts. She has tried to verdict malpractice claims against real estate agents and brokers.
Ms. Holm has extensive experience defending Common Interest Development and Homeowners Associations, including class actions.
Ms. Holm is a frequent lecturer to the defense industry on the use of PET scans, Traumatic Brain Injury, psychological injuries, evaluation of damages, and real estate law.
Ms. Holm is the creator, director, and producer of the firm's Webinar Series. She serves as Moderator for each of the monthly programs. Ms. Holm is Editor of the Professional Liability Newsletter and a member of the Quality Assurance Committee. She is also a former Judge Pro Tem for the Los Angeles Superior Court and a former Volunteer Mediator.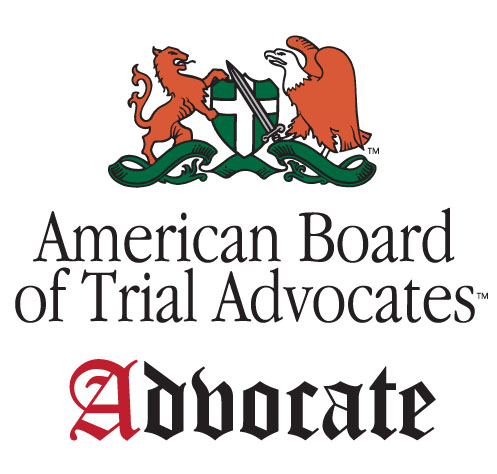 Published Decisions
Costa Serena Owners Coalition v. Costa Serena Architect Committee (2009) 175 Cal.App.4th 1175
Lake Almanor Associates L.P. v. Huffman-Broadway Group (2009) 178 Cal.App.4th 1194
Roberts v. Assurance Company of America (2008) 163 Cal.App.4th 1398
Free v. Republic Insurance Company (1992) 8 Cal.App.4th 1726
Appointments
Arbitrator, Los Angeles County Superior Court Alternative Dispute Resolution Program, 1993-2000
Temporary Judge, Superior Court of the County of Los Angeles, 1998-2000
Professional Presentations
TBI & Lifecare Plans, Webinar, April 2023
Risk Transfer, Webinar, January 2023
Reptile Theory, Webinar, June, 2022
Traumatic Brain Injury, Webinar, April, 2022
Managing The TBI Claim, Webinar, August 2019
Mock Direct & Cross Examination of Damage Experts at DRI Damages Seminar, Las Vegas, March 2019
Today's Trial: Reptile Theory and Traumatic Brain Injury, New York, December 2018
Trial Strategies, New York, June 12, 2018
Reptile Theory, Panel Moderator, Magna March Madness, Las Vegas, Nevada, 2018
Reptile Theory, Webinar, 2018
Expert Testimony in the Courtroom: A View from the Bench and the Bar, Forensic Expert Witness Association, Sony Pictures Studios, Culver City, California, 2017
Reptile Theory, Sacramento, California, 2017
Reptile Theory, Olathe, Kansas, 2017
Generic Drug Manufacturer Liability, New Jersey, 2015
Traumatic Brain Injury: Uses and Misuses of Medical Imaging, New Jersey, 2015
Traumatic Brain Injury & Damages, North Carolina, 2015
Masters in Trial Program: Catastrophic Injury Case Involving Truck v. Pedestrian, ABOTA, Los Angeles, 2015
Traumatic Brain Injury: Uses and Misuses of Medical Imaging, Rancho Cordova, California, 2015
Lewis Brisbois New York Women's Event, Panelist, 2015
Traumatic Brain Injury: Uses and Misuses of Medical Imaging, Laguna Beach, California, 2015
Traumatic Brain Injury: Uses and Misuses of Medical Imaging, New York, 2014
Law and Order – Interpretation of Claims Made Policy Language; Handling the Employment Lawsuit; Civil Litigation, Discovery and Dispositive Motions, Olathe, Kansas, 2014
Admissibility of Expert Witness Testimony, Webinar, 2014
Damages, New York, 2012
Case Evaluation from the Defense Perspective – "Can You Read the Tealeaves?" DRI Trial Tactics Seminar, Las Vegas, 2012
Litigation Strategies to Avoid Injuries and Lawsuits, Los Angeles, California, 2011
Ethical Jeopardy in Complex Litigation & Ethical Dilemmas Caused by New Technologies, New York, New Jersey, 2010
Litigation Strategies, New York, 2009
Realtors Beware! "The Latest Trends in Real Estate Litigation" RIMS, San Diego, 2008
PET Scan? Or PET Scam, New York, 2007
Basic Civil Litigation for Adjusters, Kansas, 2007
Public Entity Employment Law Seminar, Los Angeles, 2004
Public Entity Employment Practices Seminar, Los Angeles, 2003
Litigation Seminar for Claims Adjusters, Los Angeles, 2002
Admissions
State Bar Admissions
State Supreme Courts
United States District Courts

United States District Court for the Central District of California
United States District Court for the Eastern District of California
United States District Court for the Northern District of California
United States District Court for the Southern District of California
Admissions
California
United States District Court for the Northern, Southern, Eastern and Central Districts of California
Supreme Court of the State of California
Associations
Advocate - American Board of Trial Advocates (ABOTA)
California Association of Realtors Attorney Referral Panel
Defense Research Institute, Products Liability and Trial Tactics Committee
Professional Liability Underwriting Society (PLUS)
Women's Lawyers Association of Los Angeles
Federation of Defense & Corporate Counsel
Claims and Litigation Management Alliance (CLM)
Fellow, The Trial Lawyer Honorary Society, Litigation Counsel of America, 2019
Awards & Honors
Daily Journal Top Women Lawyers in California, 2017
Super Lawyer, 2012-2018
Selected Top Women Attorneys, Los Angeles Magazine, 2013-2017
Education
Santa Clara University School of Law
Juris Doctor, 1988
University of California at Davis
Bachelor of Arts, 1977

Back to Attorneys