Phone: 646.783.0990
Fax: 212.232.1399
Primary Areas of Practice
Jennine A. Gerrard is a partner in the New York office of Lewis Brisbois and a member of the Medical Malpractice and General Liability Practices. She is an experienced litigator who began her career focused in the areas of medical and dental malpractice and nursing home defense. These detail-driven areas gave Ms. Gerrard a strong medical and scientific foundation which enables her to deeply analyze and strategically defend all types of cases.
Ms. Gerrard's extensive litigation experience involves representing both large and small corporations, property owners, health care providers and facilities, HMOs, construction companies and contractors in matters involving all types of personal injury, malpractice, wrongful death, insurance defense, motor vehicle, labor law and large loss property damage cases. Ms. Gerrard has successfully resolved numerous matters through negotiation, motion practice, mediation, trial and appeal.
Ms. Gerrard has experience representing physicians at disciplinary proceedings with the Office of Professional Medical Conduct in addition to representing nurses and other heath care professionals in disciplinary hearings within the New York State Professional Misconduct System.
Ms. Gerrard began her trial career in 1995 and has successfully tried cases in all boroughs of New York City as well as Nassau, Suffolk and Westchester Counties.
Ms. Gerrard has also drafted Appellate Briefs and has argued appeals in the Second Department.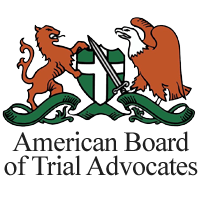 Published Opinions
Buffamante v. The City of New York, 2022 N.Y. Slip Op. 34504 (N.Y. Sup. Ct. 2022)
Rasmussen v. Winthrop Hospital, 2008 NY Slip Op 33050.
Mosby v. Parilla, 140 A.D.3d 1129 (2016) 37 N.Y.S.3d 129 (2016), 30 N.Y. 3d 1083 (2018), 31 N.Y.3d 1037 (2018), 139 S.Ct. 604 (2018).
Publications
DRI Women in the Law, "JUMP"- The Benefits of Taking the Plunge for Women Attorneys.
DRI Medlaw Update, Volume 17, Issue 1, "Your Hospital's Website-Providing plaintiffs with a portal to their policy?"
Certifications
OSHA-30 (U.S. Department of Labor - Occupational Safety and Health Administration).
Notary Public in the State of New York.
Pro Bono & Philanthropy
Mentor for Minority Pre-Law Students from Vassar College.
Foreign Languages
Admissions
State Bar Admissions
United States District Courts

United States District Court for the Eastern District of New York
United States District Court for the Southern District of New York
Admissions
New York
United States District Court for the Eastern District of New York
United States District Court for the Southern District of New York
Associations
Vice President of the New York City Chapter, American Board of Trial Advocates
Member of DRI (Defense Research Institute)
Co-Chair of the Medical Malpractice Committee, DANY (Defense Association of New York)
Past Secretary of the New York City Chapter, American Board of Trial Advocates
New York Medical Malpractice Defense Bar Association
New York State Academy of Trial Lawyers
Education
New York Law School
Juris Doctor, 1994
Vassar College
Bachelor of Arts in Classical Studies, 1987

Back to Attorneys