Phone: 214.722.7108
Fax: 214.722.7111
Primary Areas of Practice
Elisaveta "Leiza" Dolghih is a partner in the Dallas office of Lewis Brisbois and a co-chair of the firm's Trade Secrets & Non-Compete Disputes Practice. Selected to The Best Lawyers Under 40 in 2020, 2019 and 2018 and The Best Lawyers in Dallas in 2017 and 2019 by D Magazine, and Top 50 Female Attorneys in Dallas in 2018 by Texas Diversity Council, she focuses on prosecuting and defending misappropriation of trade secrets and breaches of non-compete and non-solicitation agreements.
After graduating from law school at 23 years old, Leiza began honing her litigation skills in courtrooms across Texas. She now routinely assists companies with obtaining temporary restraining orders, and temporary/preliminary injunctions to prevent the departing employees or competitors from violating non-disclosure, non-compete, or non-solicitation agreements or using the clients' trade secrets. She also defends companies unfairly accused of trade secrets misappropriation and related claims, and advises clients on how their trade secrets protection measures can be improved to meet the federal and state law requirements.
Leiza currently serves on the Trade Secrets subcommittee of the Texas Bar Intellectual Property Section, and as part of her work on that committee, helped draft the 2017 amendments to the Texas Uniform Trade Secrets Act.
With over a decade of experience, Leiza's practice also includes business litigation in state and federal courts and general employment advice to companies regarding compliance with federal and state employment laws, investigations, and litigation of employment law claims.
Leiza is a frequent speaker and writer on Employment and Trade Secrets issues, and she regularly publishes legal updates on her blog, the North Texas Legal News Blog.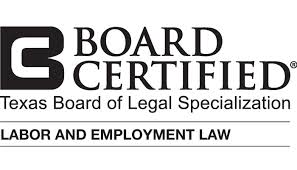 Legal Experience
Unfair Competition & Trade Secrets Misappropriation Litigation
Obtained multiple temporary restraining orders and temporary injunctions on behalf of employers all across Texas, ensuring preservation of their business and protection of trade secrets.
Assisted employers with investigation of trade secrets misappropriation by departing employees and facilitated return of such information to the employers.
Successfully defeated applications for temporary restraining orders and temporary injunctions on behalf of competitors.
Enforced multiple non-competition, non-solicitation and non-disclosure agreements on behalf of clients.
Assisted clients in auditing their trade secrets protection measures and improve such measures to afford the best protection under federal and Texas law.
Business Litigation
Leiza represented clients in disputes involving breach of contract, breach of fiduciary duty, defamation, fraud, Texas deceptive trade practices act claims, breach of partnership agreements, and many other types of business litigation.
Employment Litigation and Counsel
Leiza serves as an outside general counsel to businesses and provides day-to-day advice on employment issues. She routinely drafts employment agreements and policies, offer letters, and separation agreements and release. She also advises employers regarding their rights and obligations under FMLA, Title VII, FLSA, ADA, ADEA, OSHA and other federal and state employment statutes, and assists with internal investigations, responding to EEOC charges and government investigations.
Publications
Protecting Business Secrets, Dallas Bar Association Headnotes, January 2020
Top 5 Employment Law Cases from 2018, Dallas Bar Association Headnotes, February 2019
Brokers Try to Protect Client Relationships," Business Insurance, December 2016
First Amendment Protects Public Workers' Rights for Perceived Protected Activity, Westlaw Journal Employment, May 2016
After Scalia's Death, Outlook Unclear for Some Employment Cases, Westlaw Employment Journal, March 2016
Employers Walk a Fine Line in Accommodating Alcoholic Workers, Business Insurance, January 2016
Major Questions that the DTSA Brings, Today's General Counsel, June/July 2017
How to Fire Employees Without Being Sued, Dallas Medical Journal, May 2017
Ethical Concerns in Ex Parte Communications with Adverse Employer's Employees, American Bar Association, 2016
Federal DTSA: A New Avenue for Trade Secret Enforcement, Dallas Bar Association Headnotes, October, 2016
The Days of Spilling Trade Secrets in Litigation Could be Numbered, Texas Lawyer, March 2016
Texas Uniform Trade Secrets Act…Where Are We Now?", News for the Bar – Texas State Bar Litigation Section, Winter Edition, 2016
Nuts and Bolts of Employment Litigation for General Practitioner, News for the Bar- Texas State Bar Litigation Section, Fall Edition, 2015
Ms. Dolghih publishes frequent updates on her blog, the North Texas Legal News Blog
Foreign Languages
Professional Presentations
Protecting Your Best Ideas: Patents or Trade Secrets or Both? Lewis Brisbois IP Webinar, November 2019
Trade Secrets and Non-Competes: A Texas-Sized Problem, Advanced Business Law Seminar, State Bar of Texas, November 2019
Protecting Business Secrets, University of Texas at Dallas', Women's Summit, October 2019
Proceed with Caution: Artificial Intelligence Ahead!, HR Southwest Conference, October 2019
Artificial intelligence Algorithms: Protection of Business Secrets and IP/AI is Gaining Popularity and Business Value, International Bar Association Annual Conference, September 2019
Warning! Artificial Intelligence Ahead: Proceed with Caution, Global HR Conference, September 2019
ABC's of Employment Agreements...Avoiding Common Employment Traps, Collin-Fannin County Medical Association, August 2019
Protecting IP Through a Combination of Patents and Trade Secrets – The Strategy for Achieving the Best Results, Stopafkes.Gov Roadshow, June 2019
Drafting Severance and Confidentiality Agreements Amid Continued SEC, EEOC and NLRB Scrutiny, Stafford Webinar, June 2019
To Accommodate or Not to Accommodate? Americans with Disabilities Act Update, Association of Corporate Counsel, DFW Chapter, April 2019
Your Best Ideas: Should You Patent Them or Keep Them as Trade Secrets?, Dallas Startup Week, April 2019
The Role of HR in Protecting Trade Secrets, Dallas HR Legal Exchange, February 2019
The Blame Game: When Staffing Agencies are Involved, Who is Responsible?, CLM Restaurant Hospitality Retail Conference, February 2019
The Rise in Trade Secrets and Restrictive Covenants Litigation, Advanced Labor & Employment Annual Symposium, State Bar of Texas, January 2019
The Role of HR in Protecting Trade Secrets, HR Southwest Conference, 2018
The Rise in Trade Secrets and Non-Compete Litigation – What Does It Mean for Texas Employers?, First Annual Dallas Employment Law Briefing, 2018
The Role of HR Professionals in Protecting Trade Secrets, Dallas HR Summit, September 2018
Intellectual Property Considerations in Artificial Intelligence, Lewis Brisbois Webinar, July 2018
Google and Amazon: A Look at How Tech Giants Protects Their Trade Secrets, State Bar of Texas Annual Meeting, June 2018
Challenges of Trade Secrets Protection in the Oil & Gas Industry, Dallas Bar Association, Oil & Gas Section, June 2018
Maintaining Your Competitive Edge: Litigation Lessons from 2017, Association of Corporate Counsel, DFW Chapter, Annual Symposium, April 2018
Obtaining Evidence from Social Media and Mobile Devices, LBBS Associate Training, February 2018
Everything You Wanted to Know About Employment Agreements But Did Not Know to Ask, Young Professionals in Energy, Dallas Chapter, November 2017
Best Practices with Trade Secrets Protection and Litigation: a Primer for General Counsel, Lewis Brisbois Webinar, October 25, 2017
Competitive Advantage: Using Corporate and IP Counsels to Creatively Navigate Corporate and IP Pitfalls in a Family Law Setting" State Bar of Texas Annual Meeting, June 22, 2017
One Year of Defend Trade Secrets Act Litigation, Texas Bar CLE, May, 2017
The Do's and Don'ts of Firing Employees for Social Media Misbehavior, Dallas Bar Association, North Dallas Clinic, May 12, 2017
Commission Pay for Employees: Structuring Agreements and Defending Claims Absent a Contract, Stafford Webinar, March 7, 2017
Perception of Discrimination, Phil Hullet and Friends Show Podcast, 2016
Texas Gym Tests the Limits of Unfair Competition, Guest Expert, Legally Sound/Smart Business podcast, 2016
Electronic Discovery, Including Social Media, Preservation and Sanctions, Dallas Bar Association, Business Litigation Section, May 2016
Forum Selection…Choice of Law…and a Tale of Stipulations, UT CLE Non-Compete Camp, 2015
Using Corporate Counsel to Creatively Navigate Corporate Structures, Annette Stewart Inn of Court, 2015
Admissions
State Bar Admissions
United States District Courts

United States District Court for the Eastern District of Texas
United States District Court for the Northern District of Texas
United States District Court for the Southern District of Texas

International Admissions
Admissions
Texas
Northern District of Texas
Southern District of Texas
Eastern District of Texas
Associations
Texas Bar Association
Dallas Bar Association
International Bar Association
Attorneys Serving the Community
CLM (Claims & Litigation Management Alliance) Member
Lifetime Member of the Baylor Law School Alumni Association
Junior Achievement – Past Board Member
Aging Mind Foundation - Past Board Member
Turtle Creek Conservancy – Past Board Member
Awards & Honors
Dallas Top 50 Women Lawyers, Texas Diversity Council (2018)
Best Lawyer Under 40 by D Magazine (2018, 2019, 2020)
Texas Super Lawyers Rising Star (2018, 2019)
"Best Lawyers in Dallas" by D Magazine (2017, 2019)
"10 Best Client Satisfaction" Award, Labor and Employment Division, American Institute of Legal Counsel (2016, 2017)
Dallas County Dispute Resolution Center Rising Star Award (2017)
Executive Editor for Texas, Lewis Brisbois Client Alert Editorial Board
Education
Baylor University School of Law
Juris Doctor, 2006
Baylor Law Review, Notes and Comments Editor
Order of Barristers
Outstanding Record in the Field of Commercial Law Award
Administrative Law Moot Court Team Member
University of North Texas
Bachelors of Business Administration, magna cum laude, 2002
Moot Court Team Captain 2001-2002

Back to Attorneys