Phone: 213.680.5171
Fax: 213.250.7900
Primary Areas of Practice
Ken Feldman is a partner in the Los Angeles office of Lewis Brisbois and chair of the Legal Malpractice Defense Department. His practice focuses on the direct representation of insurers and their insureds in professional liability actions.
He specializes in the following types of actions:
Defense of professional liability actions in the areas of attorney malpractice, breach of fiduciary duty, malicious prosecution, real estate brokers, escrow agents, insurance brokers errors and omissions, and other various types of professional malpractice.
Defends SLAPP suits, and handles business litigation, including claims against franchisors.
Representation of carriers in bad faith litigation and as coverage counsel as to professional liability, directors and officers, comprehensive general liability, municipal and other miscellaneous policies. Performs audits of law firms for carriers in the underwriting process.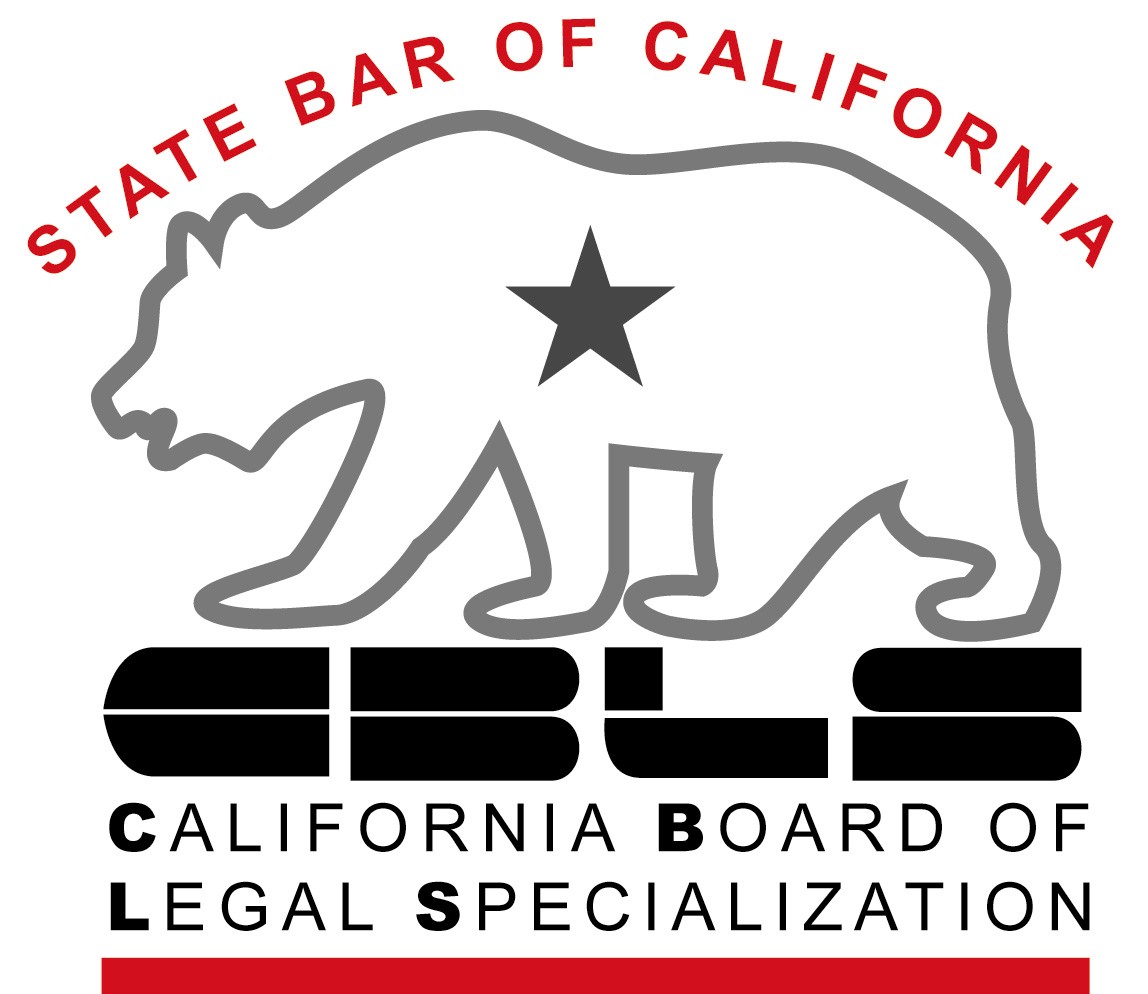 Related Webinars & Seminars
Published Opinions
Kasem v. Dion-Kindem (2014) 230 Cal.App.4th 1395
Navarro v. IHOP (2005) 134 Cal.App.4th 834
Wolkowitz v. Redland Ins. Co. (2003) 112 Cal.App.4th 154
Choy v. Redland Ins. Co. (2002) 103 Cal.App.4th 789
White v. Lieberman (2002) 103 Cal.App 4th 210
Aragon v. Pappy, Kaplon, Vogel & Phillips (1989) 214 Cal.App.3d 451
Publications
​"California Legal Malpractice & Malicious Prosecution Liability," 269 Page Handbook, January 2017, 7th Edition
"Justices punted in Parrish decision," LOS ANGELES DAILY JOURNAL, August 18, 2017
"Fiduciary Duties and Professional Negligence," LOS ANGELES DAILY JOURNAL, April 28, 2017 (3 months after article published, CA Supreme Court depublished the Broadway Victoria case referred to in article.)
"Year In Review: Attorneys As Defendants," MCLE, LOS ANGELES DAILY JOURNAL, January 6, 2017
"5 Tips To Avoid Employment Malpractice Suits," quoted in article, LAW 360, August 5, 2016
"How Legal Malpractice Lawyers Can Win Business," quoted in section titled Attend Key Conferences, LAW 360, June 22, 2016
"The Virtues and Vices of Arbitrating Legal Malpractice Cases," VERDICT – Volume 1, 2016
"Lawyers as Defendants in 2015," LOS ANGELES DAILY JOURNAL, January 8 and 15, 2016
"The Virtues and Vices of Arbitrating Legal Malpractice Cases," Lewis Brisbois Professional Liability Newsletter, November 30, 2015
"Beware Pro Pers In Legal Malpractice Cases," LOS ANGELES DAILY JOURNAL, April 10, 2015
"Lawyers As Litigants: Notable Decisions Affecting Lawyers," LOS ANGELES DAILY JOURNAL, January 22-23, 2015
"The Blame Game: Causation in Legal Malpractice," LOS ANGELES DAILY JOURNAL, August 1, 2014
"Malicious Prosecution Case Creates Split," LOS ANGELES DAILY JOURNAL, April 25, 2014
"Legal Malpractice - Show Me The Damage!" LOS ANGELES DAILY JOURNAL, February 28, 2014
"Notable 2013 Cases Affecting Lawyers," LOS ANGELES DAILY JOURNAL, January 17, 2014 and January 24, 2014
"2012 Malpractice Decisions Define Scope of Defenses," LOS ANGELES DAILY JOURNAL, February 11, 2013
"Current Topics in Legal Malpractice and Malpractice Coverage," THE ADVOCATE - JOURNAL OF CONSUMER ATTORNEYS ASSOCIATIONS FOR SOUTHERN CALIFORNIA, October 2011
"Rico v. Mitsubishi Motors Corp -- New CA Supreme Court case re inadvertent receipt of privileged documents, and potential disqualification of attorney who receives such documents" - article on LACBA Litigation Section website, January 2008
"California Supreme Court Rules on Anti-SLAPP Statute in Criminal Extortion Context- Flatley vs. Mauro," ABA LPL E-ADVISORY, August 2006
"Unclean Hands Is Now Less Messy," CALIFORNIA LAWYER, May 2006
"Malpractice Insurance Report," quoted on page 32, CALIFORNIA LAWYER, February 2006
"Who's On First: When an Attorney's Former Client Serves as an Expert Witness," LOS ANGELES COUNTY BAR UPDATE MAGAZINE, November 2005
"Courts Apply SLAPP Law to Malicious Prosecution Cases," LOS ANGELES DAILY JOURNAL, March 14, 2003
"Litigation Reality - 'Kransco' May Not Bar All Evidence of Insured Fault," LOS ANGELES DAILY JOURNAL, August 17, 2000
"Fee Quest - 'Brandt Decision, 13 Years Later, Raises Questions," LOS ANGELES DAILY JOURNAL, May 4, 1998
"Recovery of Emotional Distress Damages in Legal Malpractice Cases," THE VERDICT, Winter 1995
"C.C.P. Section 438 Here Today: Gone - In Part - Tomorrow?" LOS ANGELES DAILY JOURNAL, June, 1994
"Practical Aspects of Representing Insurance Agents and Brokers," AMERICAN BAR ASSOCIATION, Tort and Practice Section, August 7, 1990
Appointments
Voluntary Settlement Officer - Los Angeles Superior Court, Glendale - CRASH Program, 1997 - 2010
Certifications
Certified Specialist, Legal Malpractice Law, certified by the State Bar of California Board of Legal Specialization, 2011-present (part of original group of attorneys to obtain this certification)
Designated to be state-wide vice chair for 2017-2018 term and state-wide chair for 2018-2019 term of Legal Malpractice Law Advisory Commission
Professional Presentations
March 28, 2017 – panelist (along with L.A. County District Attorney Jackie Lacey, and LASC Asst. Presiding Judge Kevin Brazile) - "The Five P's for Success: A View From the Bench and the Bar" – Forensic Expert Witness Association
February 25, 2016 – Speaker - "Top Ethical Issues for Civil Defense Trial Lawyers and Litigators" - Association of Southern California Defense Counsel – 55th Annual Seminar
October 7, 2015 – Presenter - "Avoiding Legal Malpractice and Malicious Prosecution Claims" - California State University Northridge Attorney Alumni Association
August 30, 2013 – Panelist on Professional Ethics - "Avoiding Legal Malpractice and Malicious Prosecution Claims" - Consumer Attorney Association of Los Angeles (CAALA) Annual Conference
January 16, 2013 – Malpractice and Ethical Issues for Entertainment Attorneys – Beverly Hills Bar Association
April 2011 and April 2012 – Presenter to Los Angeles County Bar Association – "Nuts & Bolts: Basic Litigation Skills, Essential Tools for Lawyers" on Professional Responsibilities/Ethics
June 2002 – Speaker on Malicious Prosecution and anti-SLAPP Statute. Presenter to Los Angeles Lawyers Professional Liability Bar Association
Associations
California State Bar Association - Member and Certified Legal Malpractice Specialist

Appointed as Commissioner for 4 year term from 2015-2019 to California State Bar Legal Malpractice Law Advisory Commission
State-Wide vice chair for 2017-2018 term and designated to be state-wide chair for 2018-2019 term of Legal Malpractice Law Advisory Commission

Los Angeles County Bar Association

Member Board of Trustees, July 2015-June 2017
Member, Executive Committee of Litigation Section (2005 - Present)

Chair, Communications Committee (2007-2008)
Chair, Brown Bag Lunch Committee (2009-2012)
Co-Chair Programs Committee, including Bench Meets Bar Lunch (2012-2013)

Member, Professional Responsibility & Ethics Committee (2004 - 2006)

American Bar Association - Member of Legal Malpractice Data Center
PLUS- Professional Liability Underwriting Society - Member
Association of Business Trial Lawyers - Member
Association of Southern California Defense Counsel - Member- Lawyer Defense Committee
San Fernando Valley Bar Association - Member
Awards & Honors
AV Preeminent rating, since 2002
Named a Southern California Super Lawyer for 2005 - 2017, by Los Angeles Magazine (given to top 5% of practicing attorneys in Southern California)
Education
Loyola Law School
Juris Doctor, Dean's Honor List, 1987
California State University Northridge
Bachelor of Science in Business Administration - Finance, 1984

Back to Attorneys